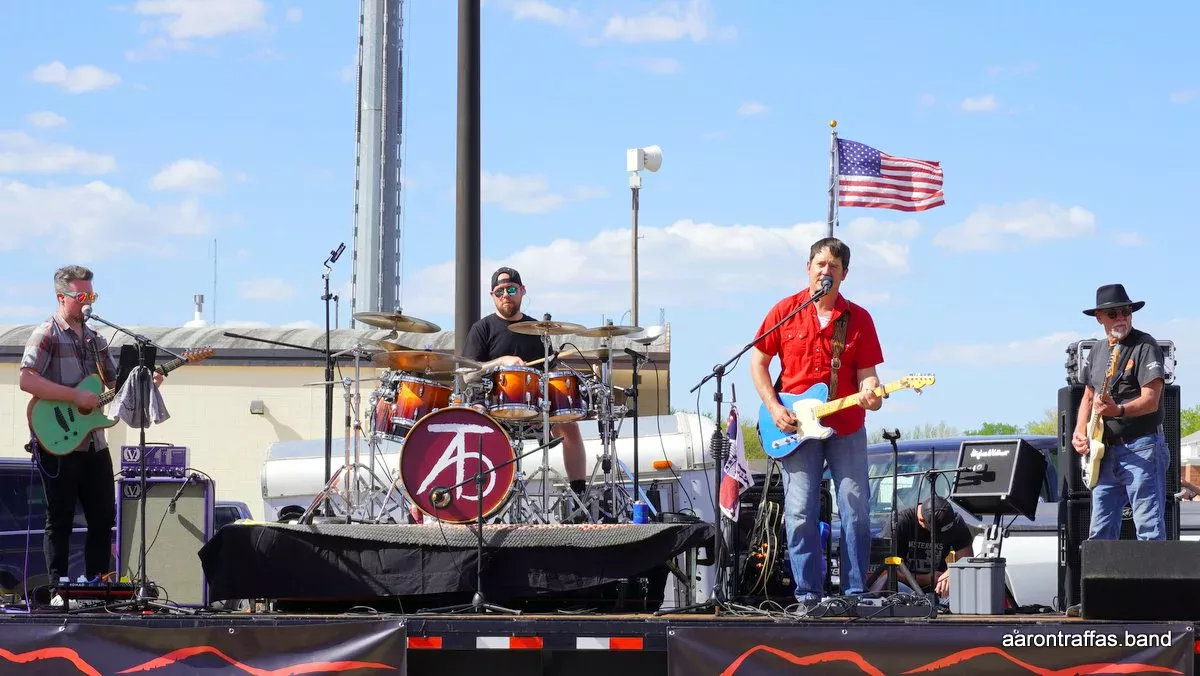 Anthemic
Americana
and post-punk alternative agricultural rock music from Kansas
Listen and Watch
Listen to sample songs from our albums Real Small Town, Enter: The Wind and Dirt Red Sun. You can also listen to the entirety of each album from our discography.
View our highlight videos here or view recordings from live shows for all songs in our discography.
About us
The Aaron Traffas Band, based out of southern Kansas, is a regional act that blends influences from national alt-country legends, as well as the best of the Texas country and red dirt music scenes, into its its own edgy ag rock sound.
With a studio focus on writing honest, original songs about loss, love and longing, and a live show emphasis on professionalism and entertainment, the ATB has released two, full-length albums and played shows in venues and festivals big and small over their last 10 years together.
"…honest, original alternative country music…"
"…I absolutely love Enter: The Wind and feel like it works well together as an album musically and lyrically, with each song exploring another part of love, loss and life. In a word—timeless…"