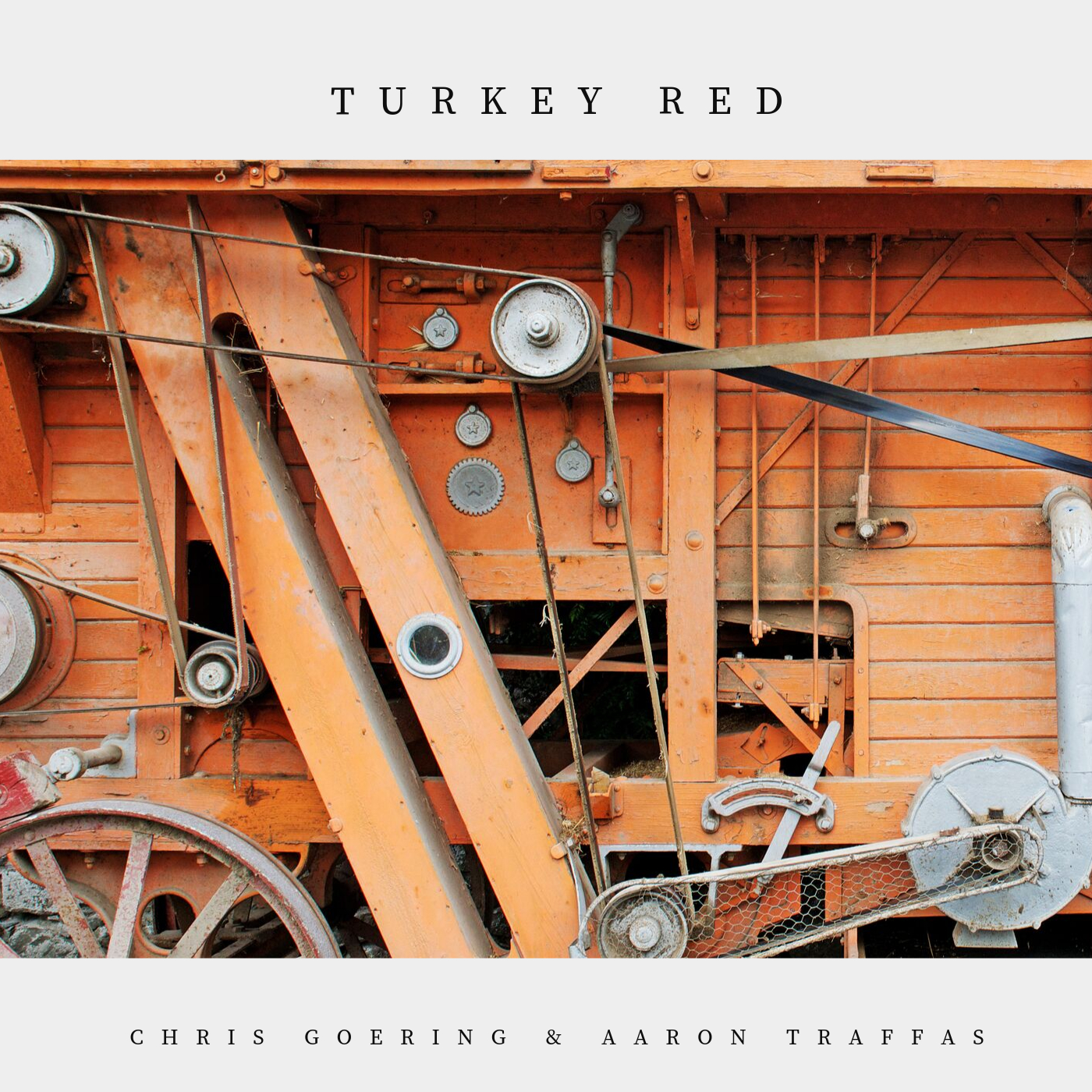 Listen or buy
Turkey Red
Released in 2019, Turkey Red is an EP co-written and co-recorded by Aaron and friend-of-the-band Chris Goering. It comprises four songs with four unique perspectives on life in rural America. From the deeply personal title track to the raucous Tumbleweed Trap, Chris Goering and Aaron Traffas check in on people others have forgotten in flyover country.
View lyrics and videos for each song with these links or use the player to stream the entire EP for free.
From early efforts like "Red Dirt Farm" and "Getting Over You Again" that both Aaron Traffas and Chris Goering would go on to record and release to more recent efforts like Aaron's "Anchor or the Sail" released in 2018, Aaron and Chris have been writing songs together since 2005 when the latter joined the former's band. This EP marks the largest single output attempted to date — four co-written songs that provide distinctly different examinations of life in rural America. The title track is Chris' family's immigration story while "Tumbleweed Trap" feels like half the places Aaron plays music. "Subdivision from Hell" is the perspective of urban and suburban creep from someone who has lived and worked on the encroached land his entire life. Finally, "Running the Lines" is about a truck driver trying to make it home with a twist: he decides to stay out on the road he loves. Turkey Red was was produced by Carter Green, Chris Goering, and Aaron Traffas and was recorded, mixed, and mastered at Greenjeans Studios in Wellington, Kansas. Aaron played guitars and sang. Chris sang and played acoustic guitar, bass, and shakers. "Turkey Red" features Evan Goering on acoustic guitar and backing vocals. Carter Green played all other instruments.